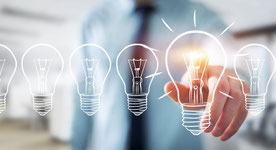 Quality that is confirmed!
Snow shovels from FREUND VICTORIA have been tested =>
4x first-class results!
In the practical test of the do-it-yourself magazine "Selbst ist der Mann", snow shovels have now been tested and 4 products from FREUND VICTORIA have achieved first-class results - outstanding quality that has been confirmed again!
PROFILINE – the new generation of forestry products:
Modern, attractive design with maximum functionality and optimal working ergonomics.
The ideal tools for woodworking.
This year FREUND VICTORIA was again present at the International Cologne Garden Trade Fair- GAFA from 01. to 03. September 2019.
In this late summer, new inspirations and fresh impulses are in the garden air. In addition to the extensive and proven range of garden tools, FREUND VICTORIA also presented new products and fresh presentation ideas.
GAFA 2019 - news, trends and by the way valuable contacts in the green sector. Conclusion: Again a great success!
The universal hatchet No. 907 has just been awarded in 06/2018 as excellent.
The test magazine "Selbst ist der Mann" rated this hatchet as "test winner", grade one (1,3)
PROFILINE – the new generation of gardening tools combines a modern, very appealing design with the highest functionality and an optimum working economy.
The products are made of high – quality special steel equipped with an ergonomic plastic D-handle which can be used on one or two hands. The handle-haptics guarantee a pleasant handling and the spades can be used flexibly, depending on the working angle. 
The special feature – the telescope function. Depending on body height and working condition the handle can be adjusted to the optimal working height!
Professionals appreciate this ergonomics and like to work with FREUND VICTORIA!
The Universalaxt 916 and the Clearing axe 926 from the forestry PROFILINE were recently honored in 01/2017. Heimwerker Praxis rated the price / performance as "good - very good - Best of 2017"
The new axe in the "golden mean" of the PROFILINE 916, 919 and 926.
With its ideal size, it has the optimum haptics for fast and effective splitting of small and medium tree trunks.
The handle ergonomics stands for a comfortable and safe transport of the axe. Due to the comfortable handle size, it is also very suitable even when wearing work gloves.
One component of the product is the innovative tool holder. It provides permanent protection of the axe head and ensures secure removal by using a button for locking and unlocking.
On all models of the forestry PROFILINE, the forged axe-head is inseparably molded with the handle. The blade surface is Xylan coated. 
Working with quality products!
The do-it-yourself magazine "selbst ist der Mann" tested the axe as grade one
Aluminium snow shovel 97060
We're happy! Our already awarded aluminum snow shovel 97060 has been successfully tested again.
The test organizer "vergleich.org", also scores the aluminium snow shovel 97060 as test winner with Test grade 1.6.
Double tested - double test winner - twice as good!!
Who does not like working with winners…
Colorful and trendy – that's how the new snow pusher "COLOURLINE" from FREUND VICTORIA inspires.
Handy and lightweight thanks to aluminum handle and plastic blade. With this product range, everyone likes to go for snow pushing. Cheeky colors inspire those who want to use a nice and lightweight tool.
FREUND VICTORIA wishes you lots of fun and colorful work
With comfortable and trendy garden tools from FREUND VICTORIA quickly to goal!
Gardening is popular - who does not know that. But in today's world, work-life balance and leisure are very important! With the new ErgoStyle product line, FREUND VICTORIA is very up to date again.
Time is precious! If you reach the set goal faster with comfortable helpers of the ErgoStyle line - it's even more fun!
Enjoy yourself and go to the garden ... with FREUND VICTORIA!
One transport trolley – many applications
Our new all-rounder! With this transport trolley everything can be done! Whether transporting planters, firewood or other bulky items such as refrigerators or washing machines, the trolley is sturdy and has a high load capacity. He also has a device for attaching garden garbage bags, which makes him an all-round talent!